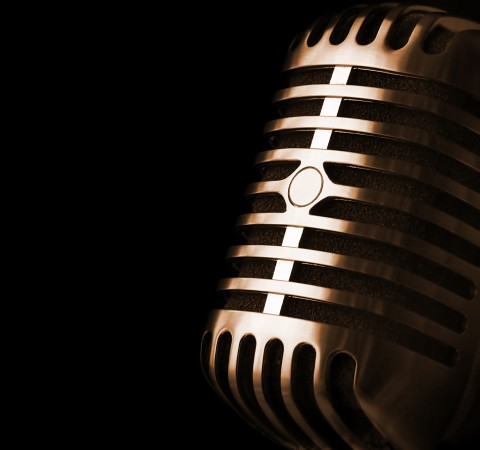 In The State of Gaming Podcast #1 I promised I'd highlight not five, not ten but 20 podcasts that for me show the best the medium currently has to offer to potential listeners. Below then are two sets of shows. One is a list where the focus is squarely aimed at fans of interactive entertainment. The other is a catalogue of productions outside of what one might clumsily term as being "geared towards gamers".
I should point out that these are in no particular order of importance, some of the shows are no longer running and what you'll read aren't full reviews as such, merely what makes them great, what makes them stand out from the throng.
Game Podcasts
Robert Ashley presents what is probably best described as an audio almanac, discussing games culture with a multitude of guests that rarely see air time on other shows. Yet it's the production quality that is what most impresses, interview speech is often subtly altered for dramatic effect, atmospheric sound is piped in to give better context and psyche-tinged tunes heighten the experience by acting as punctuation marks to big and bold statements.
2. The Bombcast
One of the best examples of a more traditional "whatcha-been-playin" format, the Giant Bomb team never fail to draw the listener in, whether it's through fantastically funny banter on subjects adjacent to games, spot-on observations about the form from Brad Shoemaker, or the sheer energy and excitement the team seem to have for their chosen subject. The Bombcast is often imitated, it is never bettered.
3. Brainy Gamer
Several friends recently recommended I check out Brainy Gamer, a show I'd intentionally shied away from due to a yawn-inducing name and terrible podcast art. I'm now steadily working through the back catalogue of Michael Abbott's show after being won over by his soft-spoken, well-reasoned debates with some of the most exciting people in the business. It's smart and highly sophisticated, yet welcoming and accessible, making it an utter delight to listen to.
4. TalkRadar
The polar opposite of Brainy Gamer, this show is loud, raucous and not afraid of the odd dick joke or two. Chris Antista is one of the sharpest wits in podcasting, never missing an opportunity to bring up a controversial subject, weigh-in with an opinionated thought, or jump on a chance to rib his co-hosts. What's more impressive is how he keeps the chaos in check, drawing remarkably insightful commentary on the week's news and the state of the games industry from his colleagues, never afraid to ruffle a few feathers in the process.
As I noted in my previous article, if there's one thing podcasts do exceptionally well, it's build community: Matthew Moore and Daren Baldock understand that fully, exuding warmth and passion in their dialogue, always encouraging their listeners to get involved at every turn. This dedication to create social ties with their fans has built them a dedicated fan base, a rapidly growing site and turned their show into one of the best British made podcasts available.
6. Retronauts
Though the latest shows have taken a much more stilted "community calls" approach that the hosts haven't quite nailed yet, delve back into the archives and you'll find the most refreshing and intricately detailed discussions on the archives of video games. Jeremy Parish's encyclopaedic knowledge of RPGs combined with Scott Sharkey's vicious satire is just as fresh today as it was three years back, making for a portfolio of shows that are easily revisited time and time again.
Is it cheating to include two podcasts by the same outlet? Probably. Yet what's most interesting about the show isn't the content – entirely composed of one man talking about new software available on Nintendo's troubled downloadable services – but that Jeff Gerstmann turns podcasting into pantomime. Hosting the show in what sounds like his bedroom, the character Gerstmann portrays has an unflinching belief in Nintendo's weakest efforts, making for a hilarious, yet tragic study on podcasting and fan sites.
Broadcast on Resonance FM in London and later uploaded to the net, it's because of this founding in radio that OLL adopts a more segmented style with a good selection of original chip-tune music and it thrives because of it. Industry veterans Simon Byron and Ste Curran, along with producer Ann Scantlebury keep the show ticking along nicely while they dip into contributors' efforts on the politics of Wikipedia and game store ownership, plus a nihilistic poem or two.
Recently rebooted and better than ever, The Joystiq Show picks a theme or topic and combines developer interviews with in-house discussion. It's the range of strong opinion yet respectful and humorous discourse that impresses most though, the breadth of staff available at the outlet making for a smorgasbord of rational and entertaining games criticism.
Most podcasts weigh in at an hour, maybe two, some of the best are shorter. At around six hours every month the Retro Gaming Round Up challenges these preconceptions and is largely successful. It's all very hardcore collector, vintage, pinball stuff but it remains likeable and well produced. You'll need most of a working day to see it through to the end but it makes this list for having the guts to be so demanding of its listeners, who in turn have built up a strong community around the show.
Additional Listening – Shows From Outside Of Games Culture
Public radio at its very best: thought provoking, smile inducing, intelligent. A novel insight into American living on a sociological, cultural and political basis.
A tech show that swings from dual core processors and OLED screens to how long you should wear socks for, the Tested crew make mobile phones, gadgets and ISPs interesting. Which is really quite an accolade.
Proving once and for all that a podcast with a "Clean" tag can be just as hilariously immature as one that's "Explicit", Adam and Joe are the masters of allowing the listener's imagination to complete the punchline.
Built on nothing but questions their listeners always wanted to ask but never knew who to talk to, the podcast goes to show that crowd-sourcing content and extrapolating upon it can make for fantastic listening.
"An advice for show for the modern era", the advice the three brothers give isn't always recommended – or even safe – but it never fails to make you smile and their plundering of questions on Yahoo Answers is pure internet radio gold.
If you think you've heard controversial and you haven't listened to Sick And Wrong, then you're in for a big surprise. With no censors and no subject considered taboo, this kind of content could only be found on the internet and is all the better for it.
Like listening to two teenage boys egg each other on to say more absurd and laugh out loud funny statements on the human condition, these two rising comedians perfectly blend scripting and improvisation.
Listening to Hari recounting tales of human suffering, greed and exploitation is never easy but it will always make you think, a superb example of how audio can force a listener to challenge their own beliefs and question how society operates.
I don't usually go in for shows that are – in essence – two friends talking to one another but Jesse Thorn and Jordan Morris are the exception to the rule by leading such interesting lives in the world of TV, film and comedy.
The definition of in-joke, self-referential comedy podcasting, trawling through the series is a pleasure, the listener being sucked into a world of high backed arm chairs, Susan Boyle and Cumpkins. If you want to know how to hold an audience and make them feel special, this is it.
So now you know what to listen to for inspiration, you may like to take your own swing at the format. In my next article I'll tell you what you need, how to go about doing it and how to get it out to an audience. Stay tuned.
Is your favourite – or, indeed, your – podcast missing from this list? Please add them in the comments and we'll publish the most popular ones.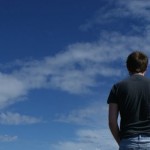 Peter Willington is a freelance games critic with credits at Made2Game, Pocket Gamer, PSM3, Nintendo Life, The SixthAxis and many more. He started his career of arrogantly telling people what games they should play through podcasting and now runs a label of internet radio shows over at InRetroSpectPodcast.com. Follow him on twitter.com/xeroxeroxero